Click

Map Search

or Search Homes in the menu bar for properties on the market.

---> Let us know the Homes you Like... so we can find the HOME you'll LOVE!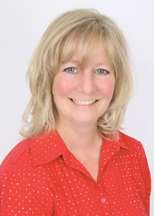 Accredited Buyer's Representative Designation.
Cheri is a REALTOR® specially trained
to
focus on you,
the buyer!
When you are looking for a specific property in Upper Bucks County with acreage, having access to the new property listings in our MLS is so important. I specialize in researching and providing you with the latest information about Horse Farms and homes with Acreage that are currently on the Bucks County market.
My automated Find-Your-Dream-Home Service enables you to have access to the new listings that feature Acreage in Upper Bucks County and also match your home buying criteria.
I offer this free Real Estate service to help you save time, money and the inconvenience of searching the internet for just the right property on your own. My service offers you a way to beat out other buyers before they even know about these listings.
Simply click on Find-Your-Dream-Home and fill out the form to request your own, personalized list of new listings with Acreage in Upper Bucks County that match your home buying criteria.