Click Map Search or Search Homes in the menu bar for properties on the market.

---> Let us know the Homes you Like... so we can find the HOME you'll LOVE!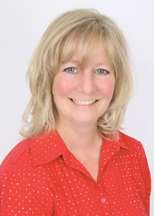 Seniors Real Estate Specialist Designation. Cheri is a REALTOR®
specially trained to focus on you, the Adult Consumer!

Cheri Savini successfully completed the required education program in 2012 and the SRES® Council awarded Cheri the SRES® Designation. Seniors Real Estate Specialists® or SRES® designees are REALTORS® qualified to address the needs of Home Buyers and Sellers age 50+.

By earning the SRES® Designation, your REALTOR® Cheri Savini has demonstrated the necessary knowledge and expertise to counsel clients age 50+ through major financial and lifestyle transitions involved in relocating, refinancing, or selling the family home. She has received special training, gets regular updates, and is prepared to offer the options and information needed in making life changing decisions.

Are you thinking of selling your home to move to a senior supportive environment? Or perhaps to move in with an adult son or daughter who can help with your needs as you grow older?
There may come a time when parents, alongwith their adult children, consider selling and moving on. With the right preparation, a new home can provide the fresh start and continual enjoyment you've been working toward. During your new home search, you'll gain the help and expertise from Cheri, who is specialized in meeting the needs of Home Buyers and Sellers 50 plus.
I have both the education and Real Estate experience to serve as your trusted advisor through the unique financial and lifestyle transitions involved in relocating or selling your family home.

I'm dedicated to serving your Real Estate needs.

Sincerely,

Cheri Savini