Click

Map Search

or Search Homes in the menu bar for properties on the market.

---> Let us know the Homes you Like... so we can find the HOME you'll LOVE!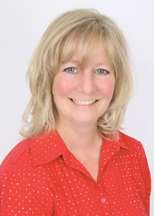 Accredited Buyer's Representative Designation.
Cheri is a REALTOR® specially trained
to
focus on you,
the buyer!
Click on the links above for some homes for sale from my BEST BUY LIST or, to search for homes currently on the market, click on
Map Search
You can receive this valuable information simply by calling

610-217-6420

or emailing me at
[email protected]
.

I would be happy to represent you as your Accredited Buyer's Agent in the purchase of a REO Bank Owned Property, Short Sale, Fixer Upper Property or any that meets your needs.

Call, text or
email me
for my Complete best buy List in Bucks and Montgomery County!

Don't hesitate, act now and invest in a short sale, REO or foreclosure property and start building your equity today!
---
What is a Foreclosure?

Foreclosure is a process that allows a lender to recover the amount owed on a defaulted loan by selling or taking ownership (repossession) of the property securing the loan. The foreclosure process begins when a borrower/owner defaults on loan payments (usually mortgage payments) and the lender files a public default notice. The foreclosure process can end one of four ways:
The borrower/owner pays off the default amount to reinstate the loan during a grace period determined by state laws. This grace period is also known as pre-foreclosure.

The borrower/owner sells the property to a third party during pre-foreclosure. The sale allows the borrower/owner to pay off the loan and avoid having a foreclosure on his or her credit history.

A third party buys the property at a public auction at the end of pre-foreclosure.

The lender takes ownership of the property, usually with the intent to re-sell. The lender can take ownership through an agreement with the borrower/owner during pre-foreclosure or by buying back the property at the public auction. These are also known as bank-owned properties.


---
Dear Visitor,

Keller Williams has been meeting the needs of home buyers and sellers in the Bucks and Montgomery area for many years.

Purchasing a foreclosure property can represent significant savings over a traditional home purchase, but the process is more complicated. In order to help you successfully purchase a property, I have put together a brief overview which explains the three phases of the foreclosure process and some of the benefit and challenges.

How Much Can You Save?


Foreclosure properties can sometimes be purchased for 20 – 30% below market value or more. But in markets where demand for homes is great and property values continue to grow, the actual savings can be significantly less. Contrary to popular belief, it's very, very rare that a foreclosure property can be purchased for the amount of money in default. As an informed home buyer, it's important for you to know what the market value of any home you're interested in is.

In the case of foreclosure properties, it's also important to know other financial details—such as the default amount, the amount of the outstanding mortgage loan (or loans) and any tax liens on the property. Once you know what the property is worth, and what is owed, you can assess whether or not the home represents a good value, and develop a strategy to negotiate your best price.

Lis Pendens/Pre-Foreclosure Properties


These properties are considered "pre-foreclosure," and are in the earliest stage of the foreclosure process. The property owner has been given notice that the property may be foreclosed upon if the debt has not been settled or paid in full by a predetermined date. In many cases, the home owner will resolve the debt, and keep his property. In cases where this isn't possible, a Lis Pendens property often represents the greatest potential savings for a home buyer or investor, but these types of properties also usually take the longest to purchase and require the most work.

Since these properties are still under the control of the home owner, all negotiations need to be conducted directly with this individual. In our experience, the most successful strategy is to approach the home owner with a legitimate offer, backed up by pre-approved financing. If you choose me to act as your representative, I can help you determine a fair offer (one which saves you money, while offering the home owner a reasonable return), and attempt to present it to the home owner.

Bank-Owned Properties


In some cases, properties are foreclosed on by the lender—either directly or through the auction process. These properties are referred to as Bank-Owned Homes, or REOs ("Real Estate Owned"). Lenders are responsible for ensuring that the title is "clean," and repairing the property to a minimum level. Most of these properties are eventually listed for sale by a real estate agent.

The best way to successfully purchase a Bank-Owned home is to present the lender with a reasonable offer, preferably in a real estate contract with a deposit and a pre-qualification letter. I can assist you in this transaction process.


I hope the information above gives you a better understanding of the foreclosure process. As a full-service Real Estate Agent, I will be happy to help you find a home that best suits your needs—whether it's a foreclosure property, or a traditional home purchase and to help you arrange the best financing possible.

Here are a few tips for investors and homebuyers seeking bank-owned properties:

Real estate investing, like any investment strategy, is part of an overall financial plan. Before jumping into buying bank-owned real estate, understand the real estate laws, tax ramifications and other financial issues.


Consult with a tax or financial adviser who can help you assess your financial situation. Get your financial house in order first — that way, you know how much house you can buy.

Don't think that foreclosure investing is easy. For every successful real estate investor, there are countless others who have failed. Make sure you spend time studying the market.

Seek professional help. Hire a real estate agent or an attorney with foreclosure experience.






Accredited Buyer's Representative Designation.

Cheri is a REALTOR® specially trained

to

focus on you,

the buyer!
Buying or Selling a Home is EASY ...if You Call Cheri and Debbie First!
Let Us Know How We Can Help Lets Get Started
Click Map Search or Search Homes in the menu bar for properties currently on the market.


---
Disclosure: Please note that this information is for information only. It should not be used in place of a consultation with your professional tax, accountant, legal or other trained adviser. There are no guarantees of timeliness, completeness or accuracy. You should consult with one of these qualified professionals with all of the facts that apply to your particular situation before making any decision or taking any action as a result of this information.

Featured properties may not be listed by the office/agent presenting this information.

All information deemed reliable but not guaranteed and should be independently verified. All properties are subject to prior sale, change or withdrawal. Neither listing broker(s) nor Keller Williams Real Estate shall be responsible for any typographical errors, misinformation, misprints and shall be held totally harmless.